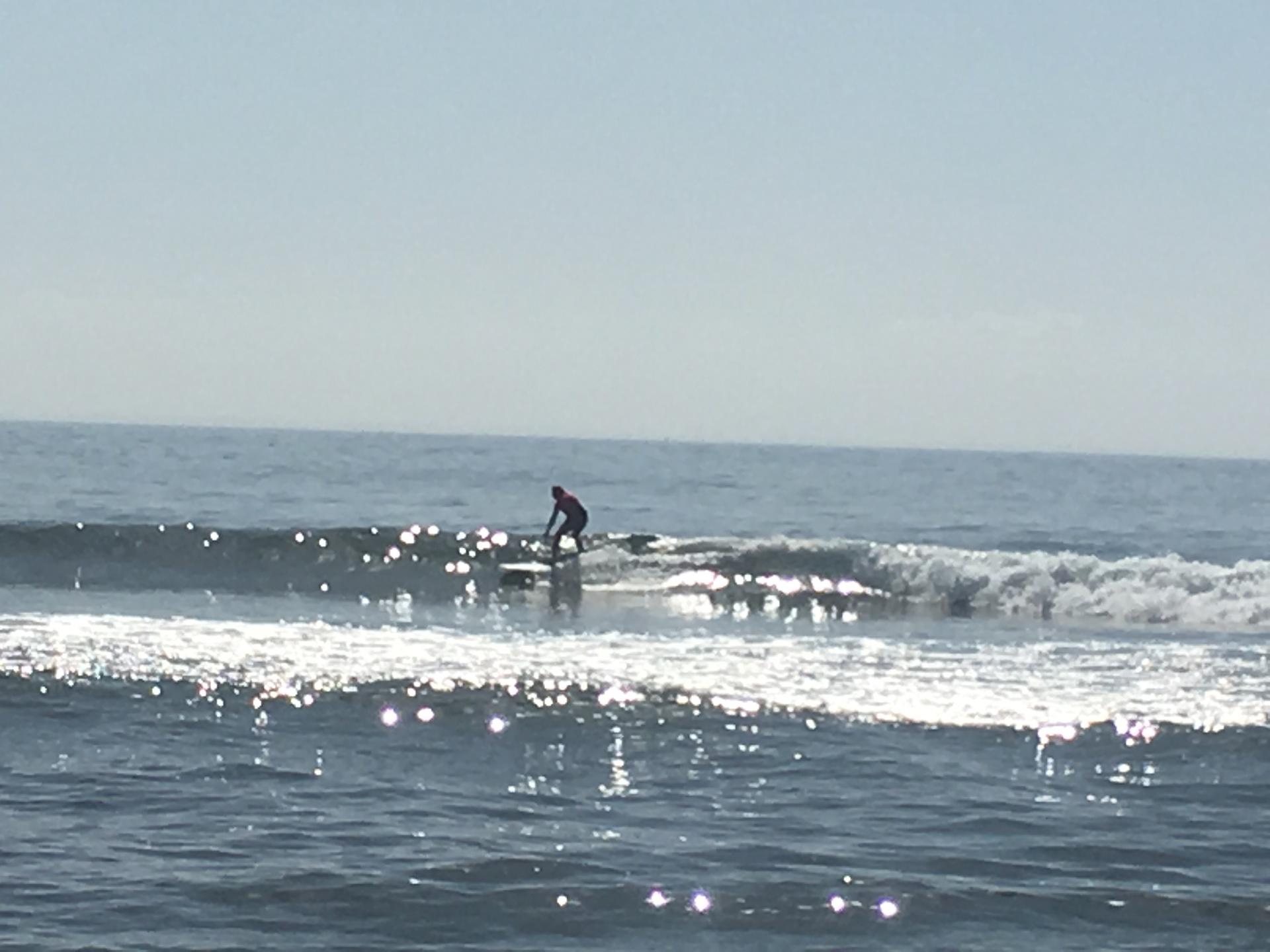 Whoa it's been quite a year.  Surfing for Hope was all set for our 9th year of helping people challenged by cancer by sharing the positive energy of surfing.  Like dealing with a three wave hold down we kept paddling out and got back into the lineup.  Our Pure Stoke Surf program will hold its 3rd camp this coming Saturday and we 're working on our October event.  More info to come.
This picture is of me last year at the Malibu longboard contest.  I was invited by the Estero Bay surf club to be the Old guy to surf in the 70 year old division.  Usually a very competitive surf contest but us old guys got a 30 minute heat with 5 other surfers and were not judged.  We shared this legendary wave all by ourselves and this is one of my favorite memories of Malibu..  Having surfed for 60 years I have a lot of wonderful memories of amazing surf spots, remarkable people and a huge passion for this sport.  My most memorable wave would have to be in the late summer of 2004 after being worked by throat cancer treatments that saved my life.  I had been bed ridden for half  of that year and was weak and still very sick.  Nancy got a call from a nutritionist in Malibu who was helping to restore my health and he said Bob needs to get reconnected to the Ocean.  So Nancy wrapped me with plastic wrap around my stomach tube, put on a rash guard, helped me into my wetsuit and drove me to Pismo Beach.  Once there she helped me drag a 10 foot board to the surf and I jumped on and began to paddle out.  I found that being on my stomach was painful due to the PEG tube so I got on my knees and got outside to the wind swept 1 to 2 foot junky surf.  I turned around and knee paddled into a small wave, got up and made a turn and got my most memorable wave of my life.  As I slid across the wave and felt the wind on my face I knew I would survive and be able to continue my life.  I was 54 then and now at 70 I still have the stoke and passion I did then as well as when I started at 10.  I feel it's my privilege to share this experience to help others challenged by this insidious disease. Surfing for Hope has been this vehicle.  I'm humbled and appreciative to Tom, Michael and Karen and all who have helped to make my idea into a wonderful reality.
Peace, Love and Aloha!!
Bob