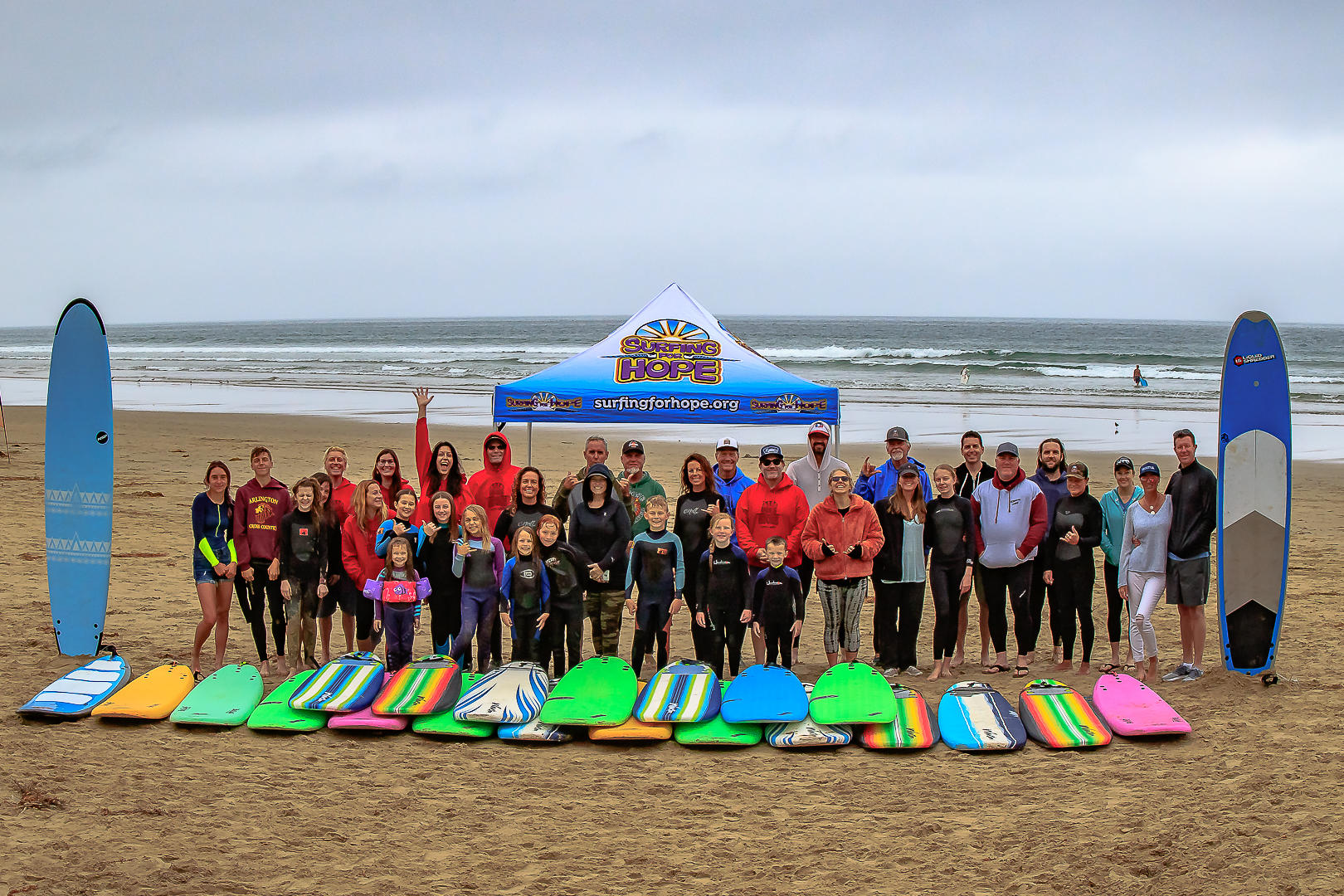 The goal of our program is to recognize and provide support to what we believe is an often overlooked group of cancer victims: adolescent and teenage children whose family members are going through the cancer fight.
Although children who are living with family members fighting cancer and who are old enough to understand the consequences of their parent's plight are generally overlooked by the medical cancer support community. These young secondary victims are usually not able to attend office visits and therefore do not feel part of the team. They can have a sense of helplessness as they see the pain and suffering of their parent going through the cancer battle. They are also witness to the emotional strain of the other parent who is trying to support their sick spouse.
Through other cancer resource centers, youth group support programs have been developed, but are largely unsuccessful due to lack of attendance. To those involved, it became very clear that most kids do not want to sit in a room at the resource center talking about their feelings.
The Pure Stoke Youth Program provides a safe, fun environment, utilizing the healing energy of the beach and ocean in which these young victims can find an outlet to help them deal with the stress of a family member with cancer. Our program involves a day at the beach with other children who are facing similar situations. The day includes surf lessons and all equipment, ocean and marine biology education as well as "fun" beach activities in a setting of a non-intimidating environment staffed by supportive instructors and counselors. Repeat sessions are encouraged and each year we have many students build lifelong friendships through the program.
Frequently Asked Questions
All camp details will be sent by email (after your applicaiton is accepted).
The program will provide participants with wetsuits and gear the day before their lesson.
We typically meet on the beach in front of the SeaCrest Hotel in Pismo Beach at 9 A.M. begining with yoga warm up and brief instruction.
Lunch is provided on the beach!
Upcoming Dates
Sessions are regularly scheduled on the third Saturday of every month beginning in March and will run through November, but check our calendar for exact dates.  
April 16, 2022
May 21, 2022
July 16, 2022
August 20, 2022
October 1, 2022 - CANCELLED
Can't swim?
We can set-up free swim clinics for kids of all ages.  If you would like more information on these clinics please contact us!
Click Here if you have any questions, or would like to speak with a representative of the Pure Stoke Surf Camp.