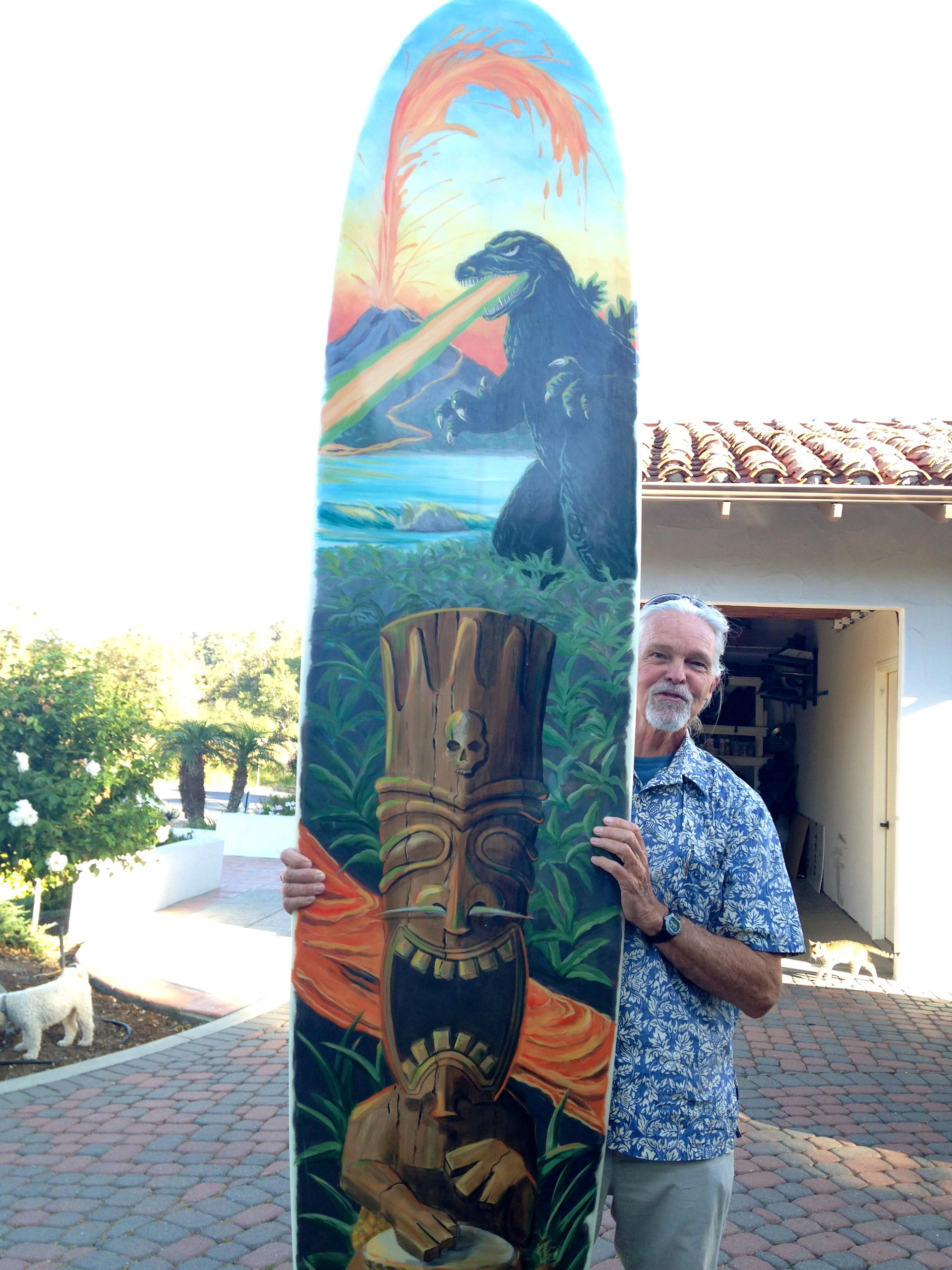 The Surfing for Hope committee has set the final details for our Benefit Reception and Dinner on Friday October 3 at the Avila Beach Golf Resort.  Keeping tradition going we will be auctioning off an incredible one of a kind longboard at this event.  This year our board features an awesome hand-painted mural by local artist Colleen Gnos, and was shaped by Jeff Malmen in Cayucos.  We've also added three MORE surf destination packages to our line up to ensure that there is plenty of stoke to be had! 
Friday evening's events will start at 5:30pm with a performance by the local San Luis Obispo  Na Mele o ke Kai Hula dancers.  Colleen's band, the Uncle Scrumpy Trio will play during our cocktail hour and our keynote speaker will be Tom Brown of Surfing for Life.  Catered dining and great local wines will be featured at this event from 5:30pm – 10:00pm.  Space is limited, so please click here to buy your ticket and join the fun while supporting a great cause.
We continue to be humbled by so many generous people donating their time, artwork, skills, hard earned money and spirit to our project.  Thank you for all your generosity!