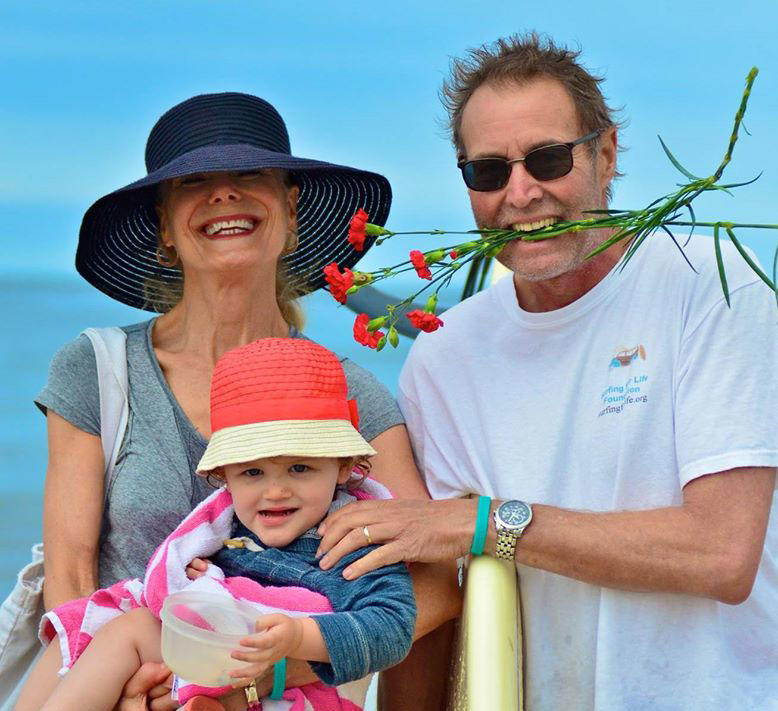 This Years Surfing for Hope Benefit on Friday Oct. 3 will honor the father of Surfing for Life, Tom Brown.  Tom does so much in both the cancer community and the surfing world to help people going through cancer.  His wrist bands can be found in so many surf shops throughout California, the East Coast and even in Europe.  His wonderful Foundation has touched and helped many people.
Surfing for Life and Surfing for Hope have a lot of similarities. We were both started around the same time, love surfing, and have found a way to reach out to communities helping people with cancer by the positivity of surfing.  When Surfing for Hope started our benefit we originally came up with the name Surfing for Life and built our web site and our logo with that name.  A couple months into the project, we discovered there was already another organization with the name Surfing for Life!   Our committee was originally quite bummed to hear this and wondered who had 'snaked' our idea and name.  Realizing waves come and go out we jumped back on our board and revised our name to Surfing for Hope. 
So many things with Surfing for Hope have been fortuitous and seem to be meant to happen. Our relationship with Tom Brown is a great example of this. The confusion with our name led us to meet Tom Brown in Santa Barbara, and to learn we are both cancer survivors with many similarities, including a passion for helping those who have or have had cancer. This year's the Surfing for Hope event on October 3-4, 2014 will be to honor a fantastic and giving individual who not only does so much for his own organization, Surfing for Life, but also as an active board member of Surfing for Hope. 
Thanks Tom for being an awesome friend and Cancer Crusader!  We look forward to seeing you and your lovely wife, Nancy, at our benefit.