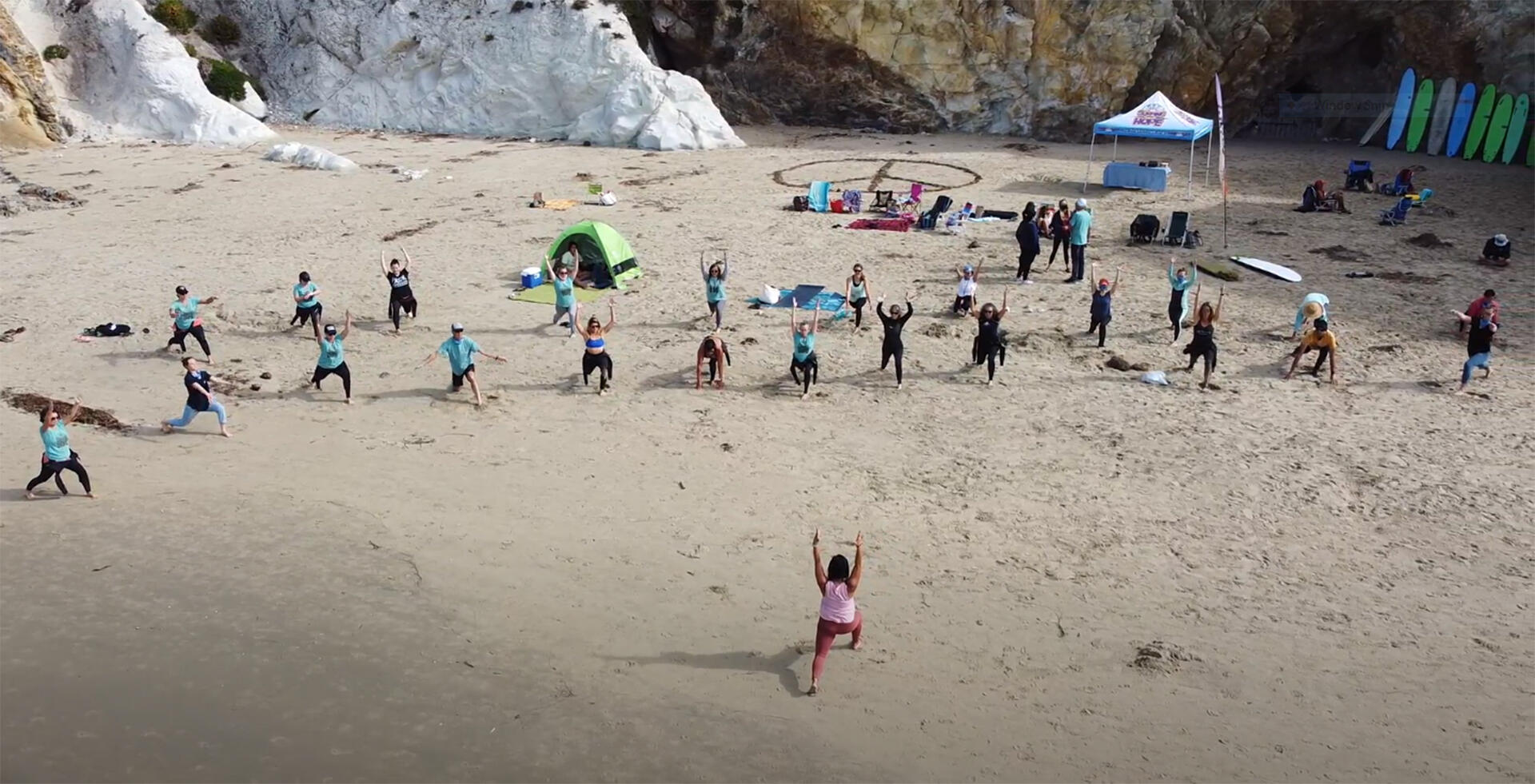 What another remarkable and beautiful year for the Surfing for Hope Foundation.
We started our Pure Stoke Youth Program in May and have had camps every month and will have our final one on Oct. 17. These camps have become essential for our veteran campers as well as very beneficial to our new ones. Seeing these children bond to each other at the beach and share "salt water smiles" is exactly what we envisioned for our camp at the beginning.
This year we had to get creative with our annual surf contest and had just one heat our Pure Stoke division. In many ways this contest reflects the fun and pure joy of surfing and is at the core of what SFH is all about, helping people challenged by cancer through the positive energy of surfing. It was a lot of fun and we had some very creative teams both live and virtual. The winner was from the wonderful Orange county team of Spirits which was very creative and funny and showed Pure Stoke.
Last Saturday we kicked off a brand new program called Survivor Summit. This camp was run like our Pure Stoke youth program and is designed to give support and fellowship to the amazing survivors who battled cancer. Being a survivor of cancer is a wonderful thing but it leaves emotional and physical challenges. Being able to meet with fellow survivors and share a day at the beach with Yoga, surf instruction, and just hanging at the beach can make it better. Sharing this experience with people who understand the difficulties and heart aches helps. Our camp and Survivor zoom meeting by Tom and Karen last weekend was amazing and very beneficialto both survivors and volunteers.
While we couldn't have or regular surf contest in 2020 due to COVID-19, Surfing for Hope adapted, and remained active this year despite these challenging times. Thank you for your participation and sharing in our continued success. If you would like to help support our efforts please consider donating.
We look forward to our 10th year in 2020.
Pure Stoke Heat 2020 Entries
The Spirits of Surf
By unanimous decision, 'The Spirits of Surf' is the winning submission for the Pure Stoke Heat in 2020. Great STOKE and great surfing ladies!
National Union of Surf Sisters (NUSS)
Liberty Statue and Doctors with Boards