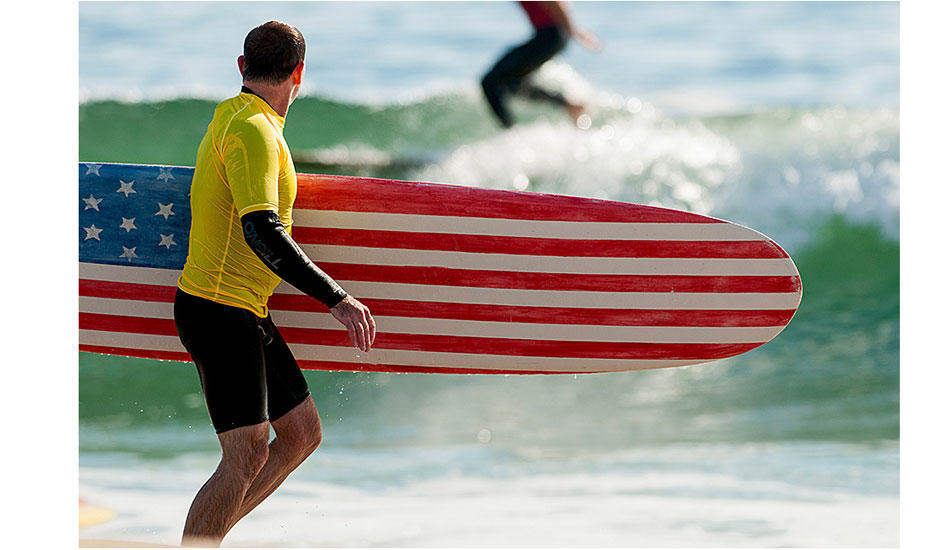 I don't think our forefathers would have ever considered the right to surf to be one of the many amazing freedoms we have in our wonderful country.  We are so lucky to have the freedom to express ourselves in the ocean and to be a free nation.
Sometimes we can't partake in our sport due to injury or illness and we find how hard it is not to be able to get out there and get a few waves.  This last week has been one of those challenges for me.  I had two skin cancers cut off my arm and was told not to go into the water until it was healed.  Bummer.  I missed the few days of fun surf we had in a while last week. 
Well, my arm looks healed and I'm ready to enjoy some 4th of July weekend surf.  I'm not only proud to be an American but also very stoked to be a surfer who can get back into the Ocean.  Enjoy the holiday and remember to wear sunscreen.  
-Bob Voglin