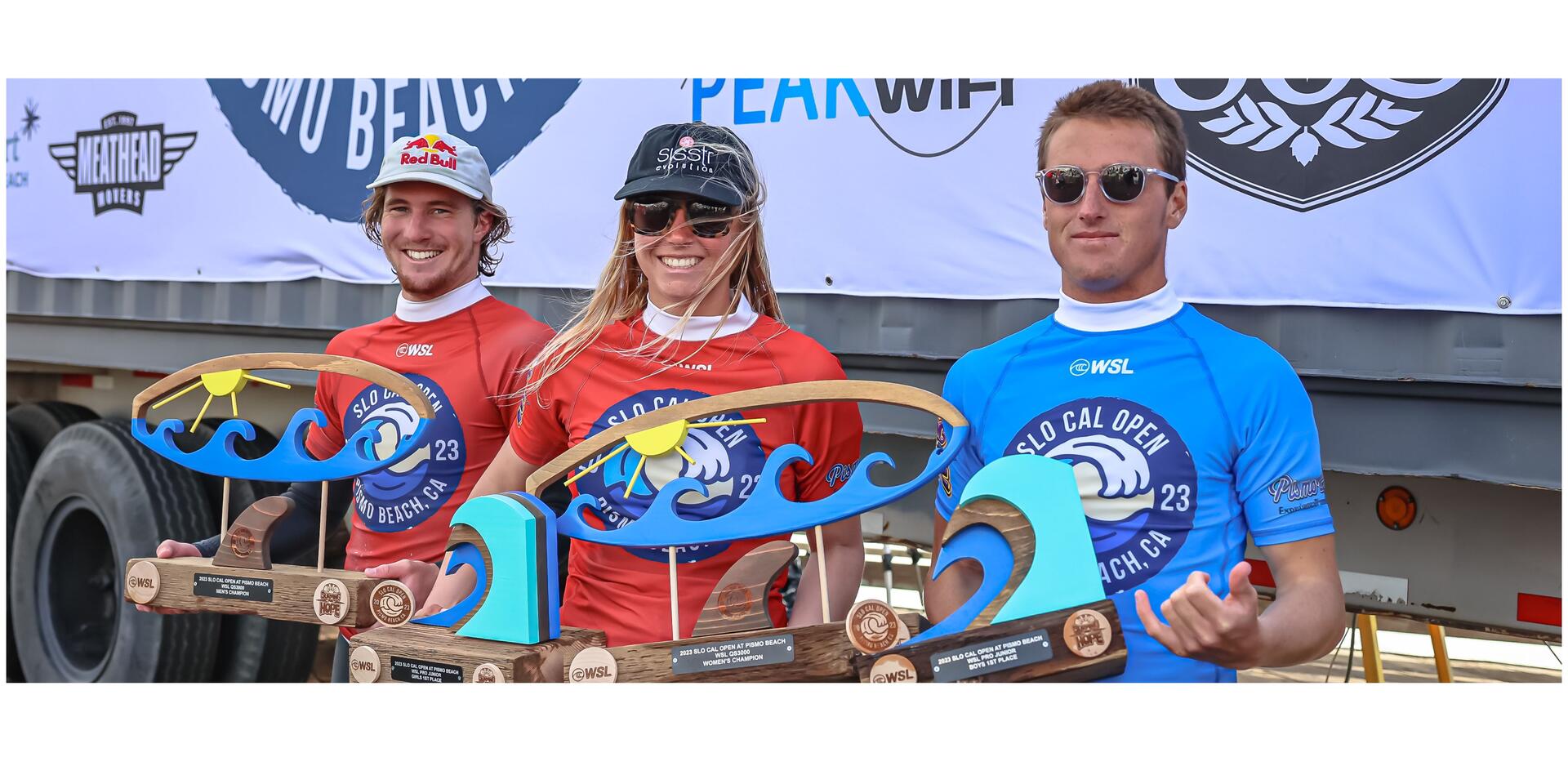 SLO CAL OPEN AT PISMO BEACH
January 23rd to 29th, 2023 @ Pismo Beach Pier
 
Big upgrades came to the 2023 SLO CAL Open at Pismo Beach.  Both the Men's and Women's divisions were upgraded to a Qualification Series 3000, meaning triple the points and prize purse.  Also added was a Boys and Girls Pro Junior Division making this years contest a 7 day event. 
We experienced crazy conditions all week in and out of the water.  From fun surf to HUGE surf, perfect sunny weather to wind and rain on finals day.  The surfers handled it all and in the end, champions were crowned.  
2020 winner and 2022 runner-up, Sawyer Lindblad had the best week out of anyone taking home both women's titles and $10,000 in prize purse.  Levi Slawson almost matched her with a 1st place Pro Juniors title and equal 3rd place in the Men's Pro Division.  Central Coast local Dimitri Poulos thrilled the 805 locals with his 1st place performance in the Pro Men's Division picking up 3,000 qualifying series points and a check for $8,000.00.  Both Dimitri and Sawyer are in 1st place of their respective rankings in the North American WSL Qualifying Series points race.  Good luck to both going into the Morro Bay event in February.
Congratulations to the winners:
Sawyer Lindblad - Women's Pro Champion and Women's Pro Junior Champion
Levi Slawson - Men's Pro Junior Champion
Dimitri Poulos - Men's Pro Champion