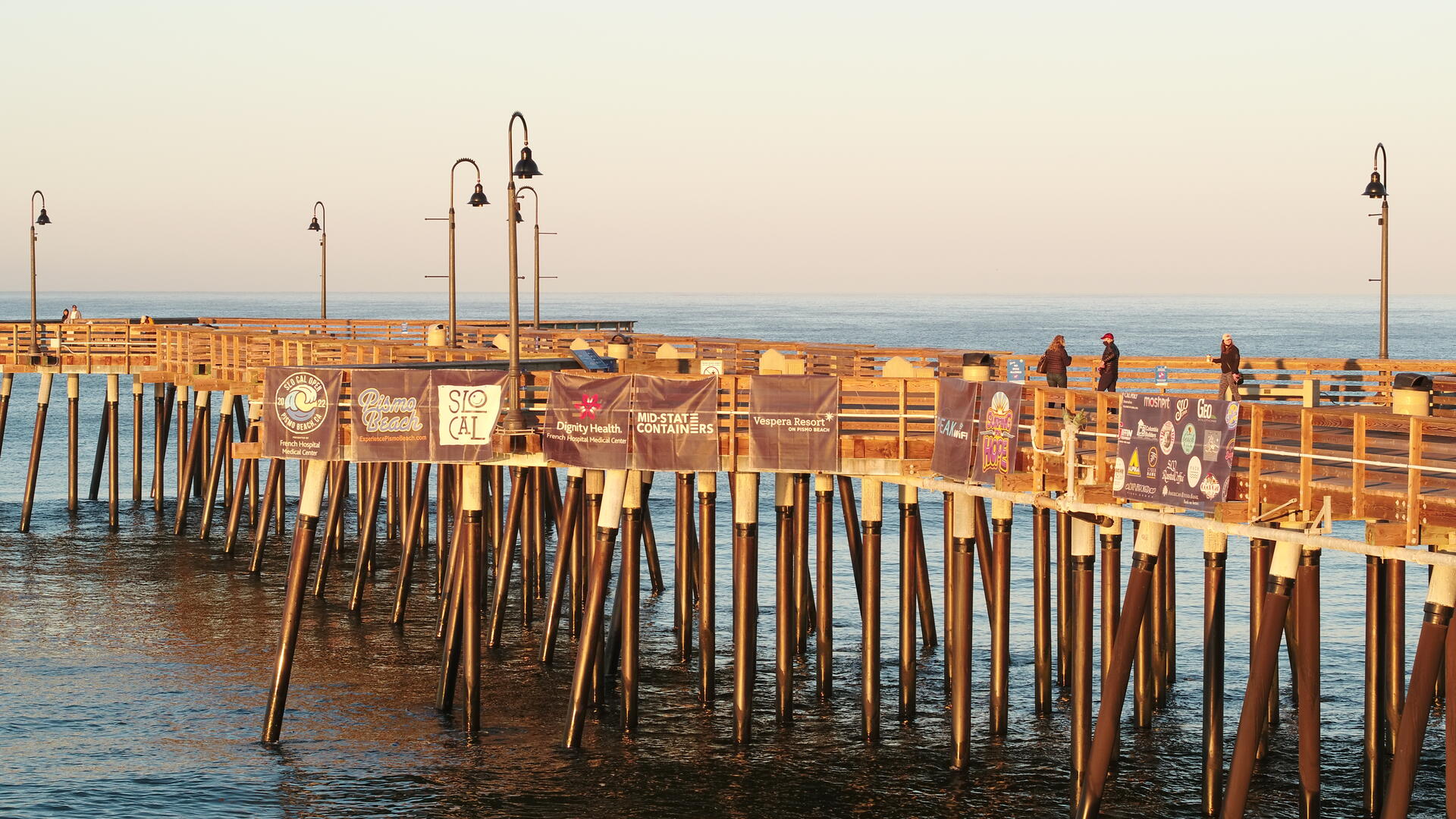 We are happy to announce that Surfing For Hope will be hosting the 2023 SLO CAL Open at Pismo Beach. This will be a Men's and Women's World Surf League event featuring the best surfers from the WSL's North American region. For the first time ever, this event will be a Qualifying Series 3000 point event, upgraded from a 1000 point event. This means triple the points and triple the prize purse! Also for the first time, we will be hosting a WSL Pro Junior event featuring the best 20 years old and under surfers from the North American region.  
We are very grateful to Visit SLO CAL and the City of Pismo Beach for making the event happen. Other sponsors include Mid-State Containers, 805 Beer, Peak WiFi, Meathead Movers, Radiology Associates, and Vespera Resort at Pismo Beach.
The surf contest will take place from January 23rd to January 29th at the Pismo Beach Pier.  Come watch live in person or watch on the World Surf League's website, mobile app, or YouTube Channel.