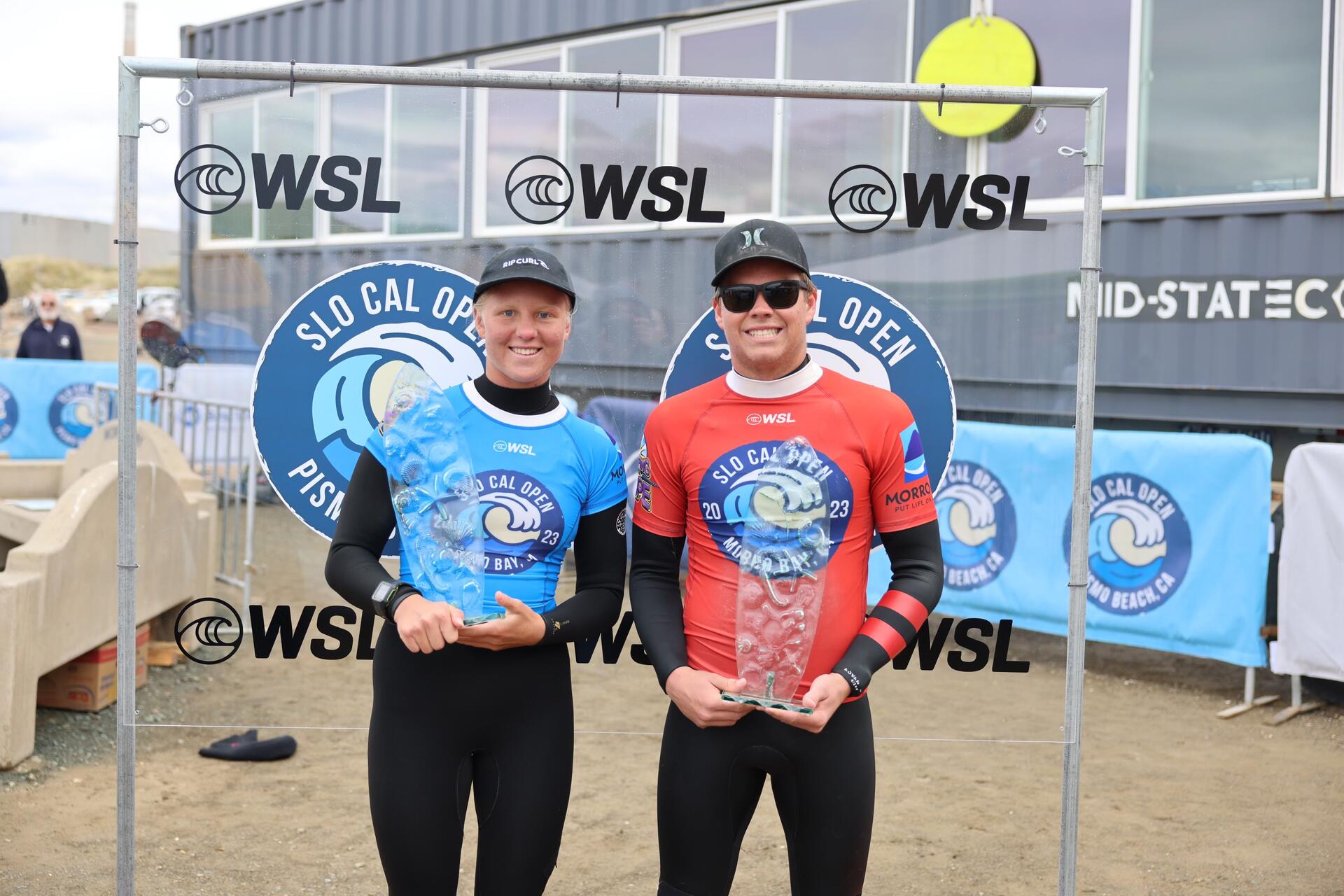 Four days of wild weather resulted in a week of snow, hail, rain, wind, and somehow really great contestable waves.  In the end, Canadian surfer Mathea Dempfle-Olin won the Women's Division against her own sister Sanoa Dempfle-Olin.  Siblings have not met in a North American WSL event since 2006, and this was the first time ever for two sisters to meet in a final.  
On the men's side, adopted Los Osos local (via San Clemente, CA) Taj Lindblad won the Men's Division over an in form Nolan Rapoza from Long Beach, CA.  Upon winning the event, Taj Lindblad rode up the beach on his horse in a victory lap for the ages. 
Congratulations to all our finalists and thank you so much to all our volunteers who worked so hard in very challenging conditions.