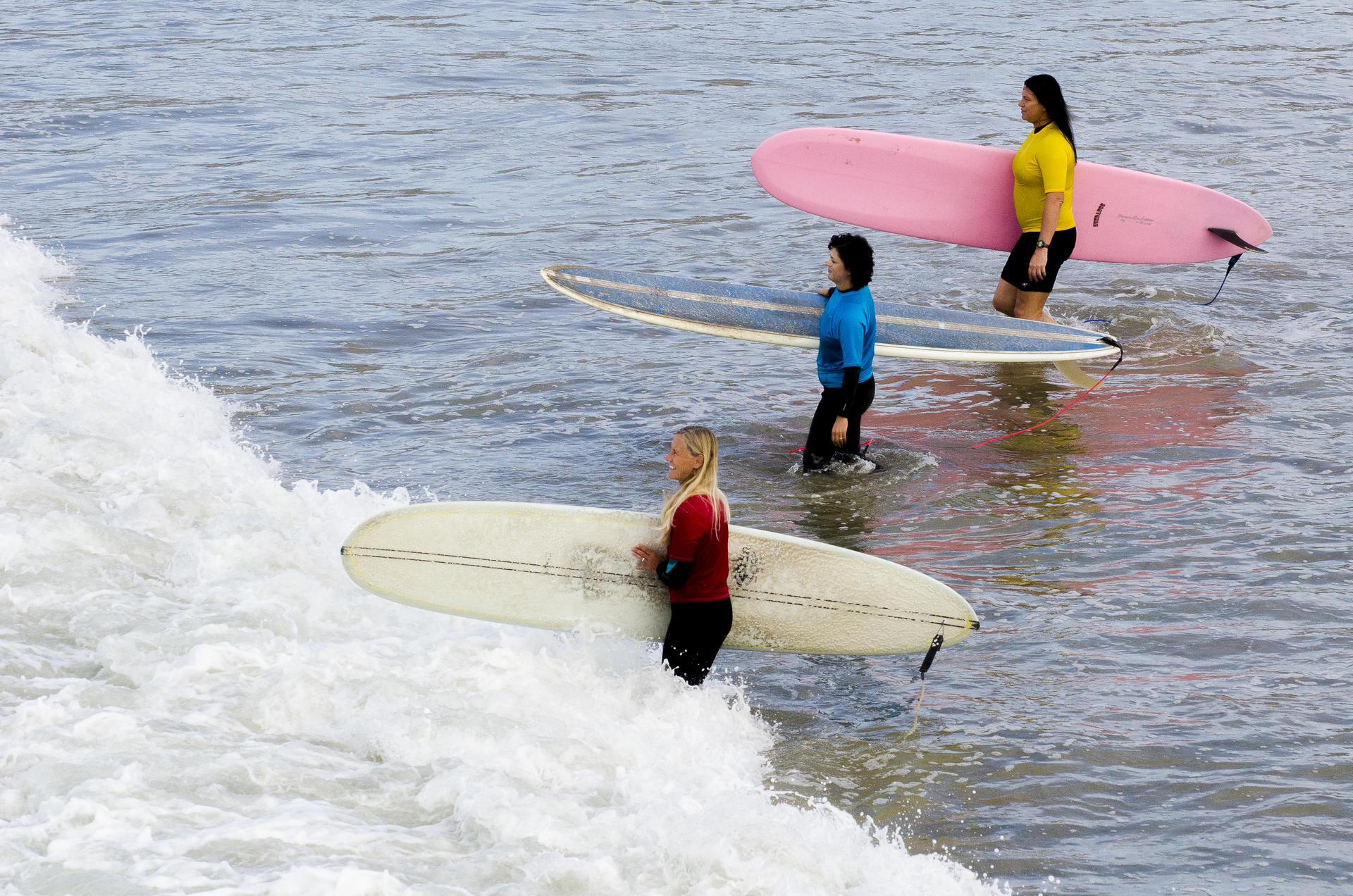 A Big THANK YOU to everyone who attended and supported our first Women's Survivor Summit Camp and Cancer Resource Health Fair.
If you would like to be placed on the Survivor Summit Surf Camp Waitlist please contact us. Also contact us if you are interested in our added alternate date October 17th.  This date will include surf lesson, lunch and yoga on October 17th combined with our Pure Stoke Youth Program.
Join us for our first (COVID distanced) Survivor Surf Camp on October 10, 2020 at 9 am.  In lieu of our annual surf contest and benefit weekend we are proud to announce a series of survivor small group summits.  In honor of breast cancer awareness month this camp is open to women only.  
This unique event will be on shores of Pismo Beach and is open to women currently undergoing treatment or have completed cancer treatment as well as oncology health care providers.  A day of yoga, beginner surf instruction similar to our children's program and gourmet luncheon will be provided free of charge.  Dr. Tom Spillane will lead a brief discussion on survivorship as well as update on breast cancer treatments and resources.
Due to the importance of safe social distancing, spots are limited, so register today for this unique opportunity to join other women for a informative and fun filled day. Please feel free to sign up with a girlfriend or two--they do not have to be a survivor themselves.