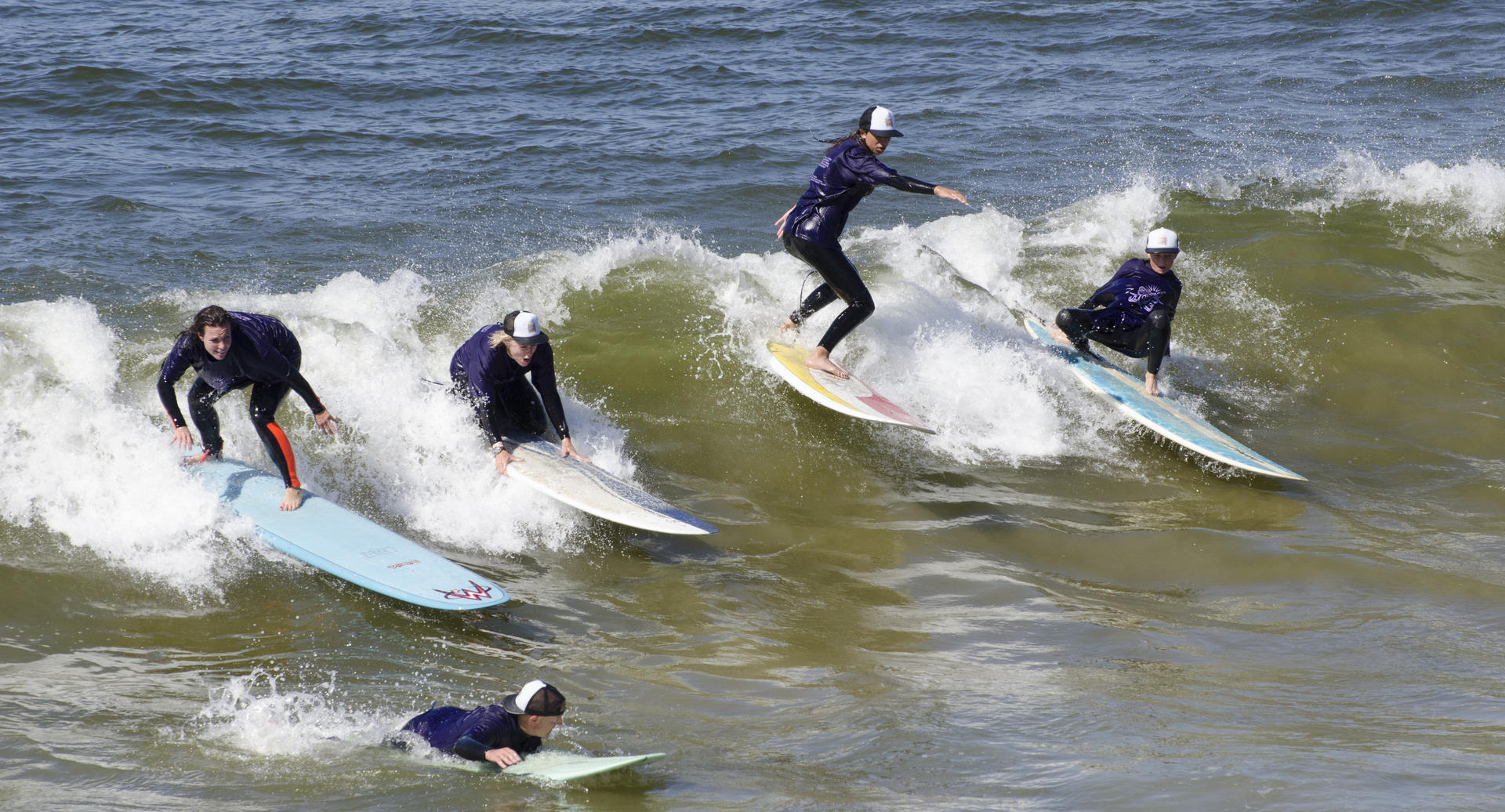 Pure Stoke was a 30 minute heat comprised of teams containing 2-5 surfers each with the following guidelines. 
Teams are asked to be creative, crazy and zany by dressing in costumes, bright colors, t-shirts, hats etc. (consider saving your costume from Halloween). Each team member will be required to dress the same as this allows our judges to distinguish each individual team. Be creative! This heat will be judged on best creativity and overall positive vibe. Points will be rewarded for presentations that include: synchronized maneuvers & tricks, team chants or cheers, best dressed. etc. So bring your body boards, longboards, shortboards, paddleboards, air mattresses, or 2 x 4's. Any type of surfing equipment can be used! Men, women, boys, girls, and assorted pets (even goats) are allowed!
Instead of the traditional 30 minute heat, This will now be a Live Video Submission Heat with the following guidelines:  
Entry for teams is $150 per team, includes t-shirts and swag bag for all team members, optional videographer (see below) 
 
Video entries should be edited to 2-10 minutes
 
Teams can choose to meet on Saturday, October 3 at an assigned time between 8:30 and 11:00 AM on the beach in front of the SeaCrest Hotel and utilize our volunteer videographer provided by SFH Foundation.

OR

Teams can use their own videographer and editor to create their own submission on their own time (and favorite break).  Videos can be uploaded to youtube or sent to us directly.  email us with your preference at

[email protected]


 
Submissions are due October 3, 2020. Winning team will be announced on October 10th.   Prize purse TBD but we guarantee it will be "priceless"